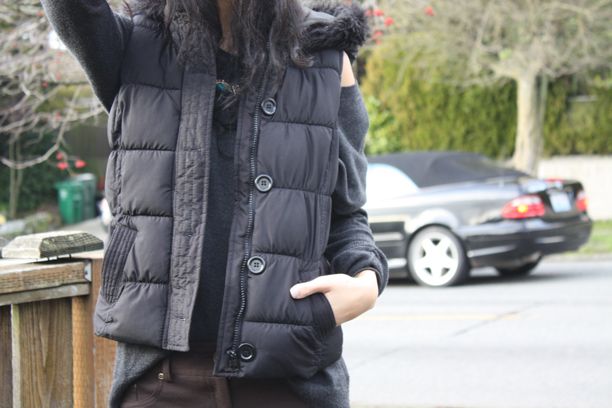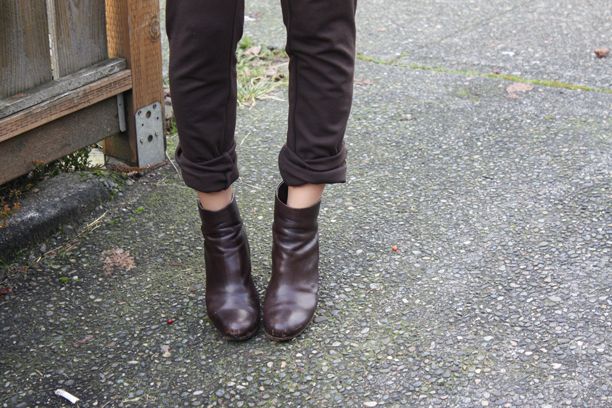 THURSDAY.
LA bloggers, the sun spoils you with crisp photos. I'm here, enjoying the first day of NYFW cross country, in some chocolate booties and olive cuffed trousers. This down vest was a thrifted life-saver. It is so insulating, and comes equipped with pockets and a hood. I could not be more of a fan with those traits. Absolutely perfect for errand running, which is what I plan to do since I have some free time, atm.
Back on the NYFW track, what shows have you amped to watch? I, of course, am loving the grunge vibe BCBG's decorum displayed,
voila
... Always a nifty style for survival in the northwest urban territories.. Still on that perfect beanie hunt, speaking of.