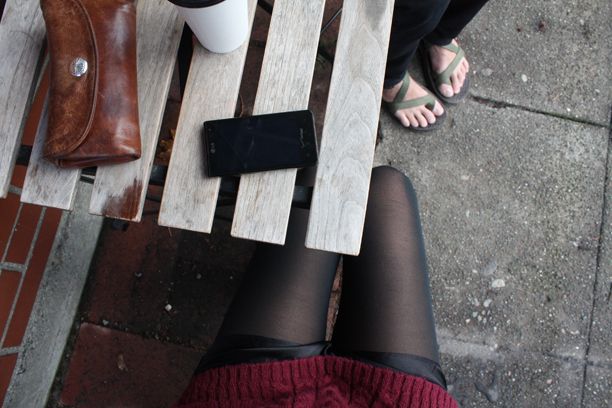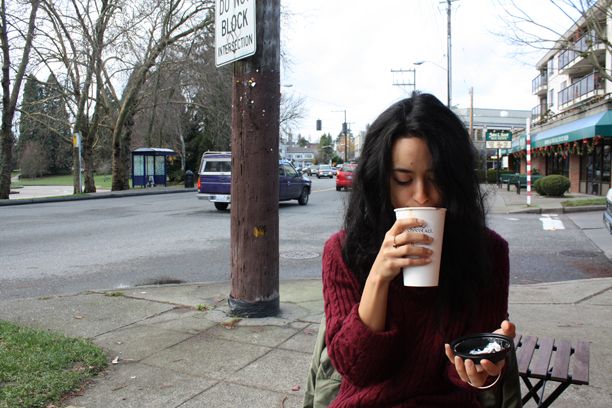 Sweater: My grandmother's | Shorts: Victoria's Secret | Booties: BP | Bangle: vintage
THURSDAY.
The careworn personality of this sweater won me. I kept staring this poufy, burgundy knit hanging on my grandmother's coat rack, not entirely aware that she was watching me stare... so, I inherited it, more or less. Goes quite agreeably with my satin/lace tap pants from VS. I love that I can hide a thermal and two layers of tights in this ensemble so that it seems like I should be freezing, but I'm not. Holding a sleeveless cup of freshly poured cocoa, I'm not freezing.
In other news, my hair this morning
not captured..
was a perfect New Years bedhead, according to my horoscope. I allowed two compliments about the sort of curled, mostly knotted look.