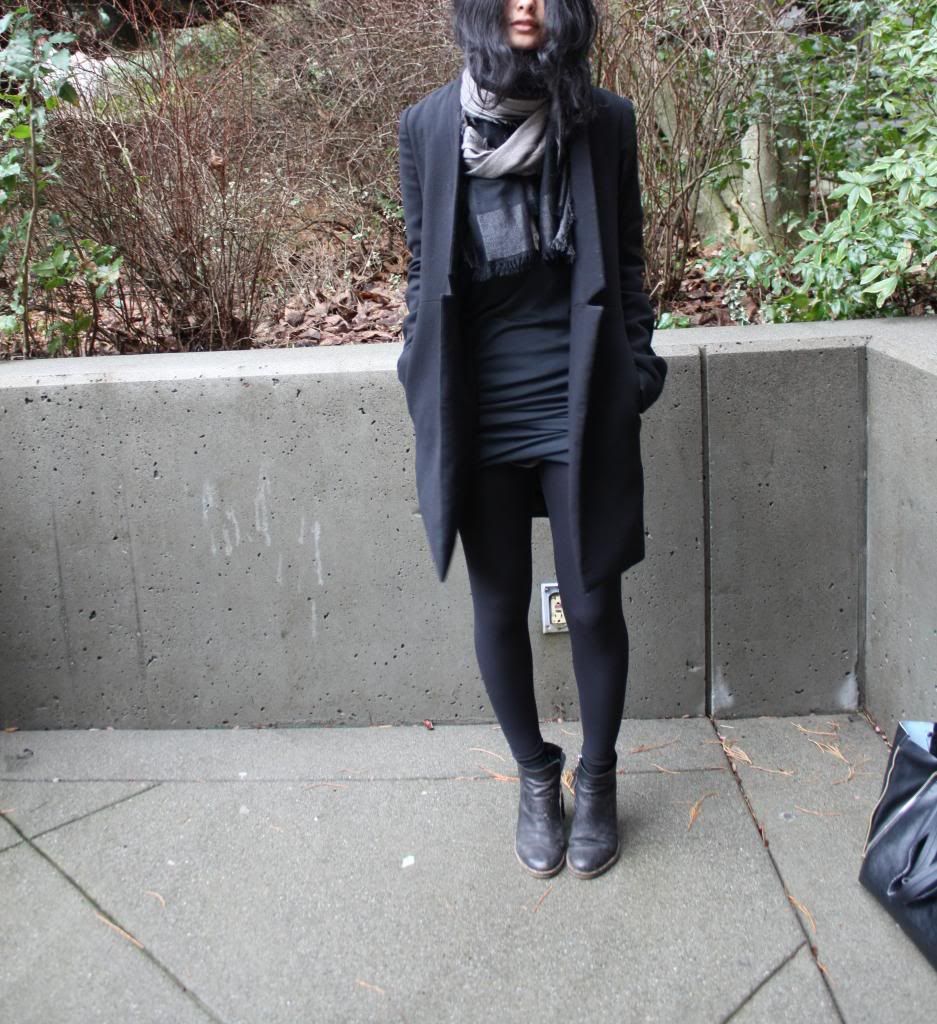 Dress: Leith | Coat: FXXI | Scarves: Target + Nordstrom
TUESDAY.
I'm trying to decide if this dress is black or not. Perhaps a better photo is requisite before asking you to judge with me, but my friends called it black..a faded black.. when I was sure it was a green-blue-grey. After calling me an assured color-blind, they got me excited that I could actually wear this piece to work. And after watching a tutorial on how to wear a similar garb as a shirt with skirt, skirt under sweater,
and
tunic, I nearly wet myself with the possibilities. Best $48 Nordstrom purchase, ever. The fact that it was the last in my size made it all the more meant-to-be .