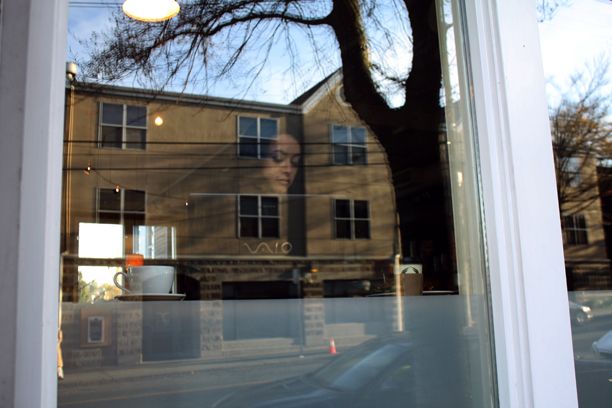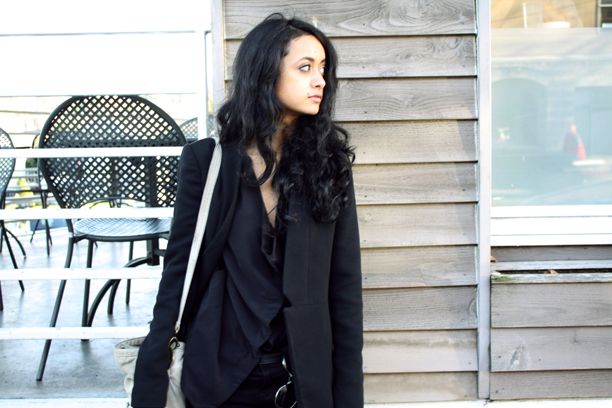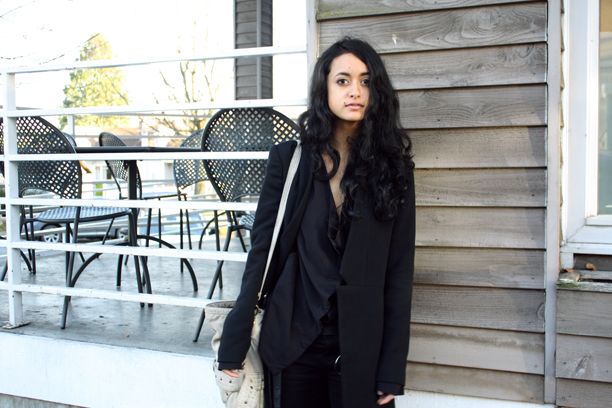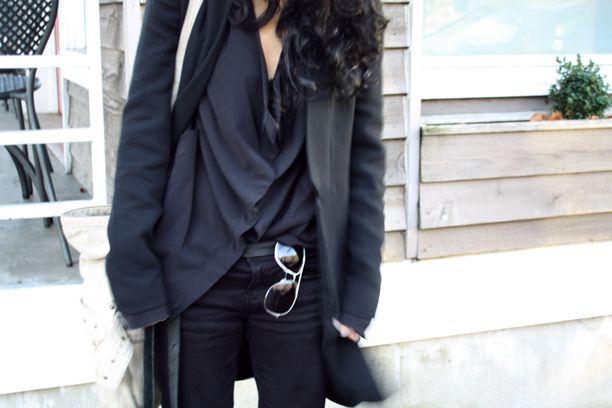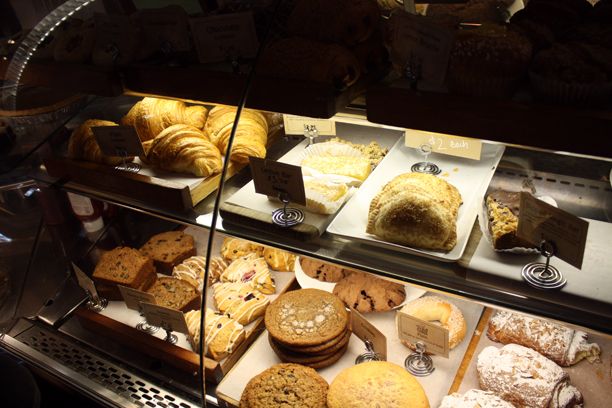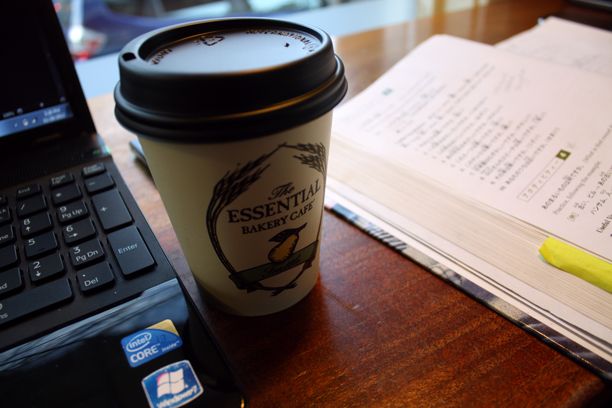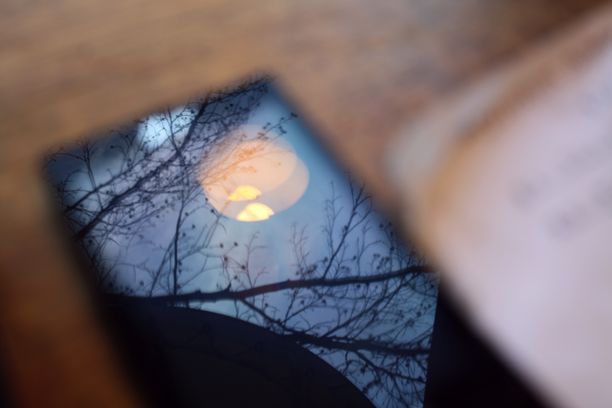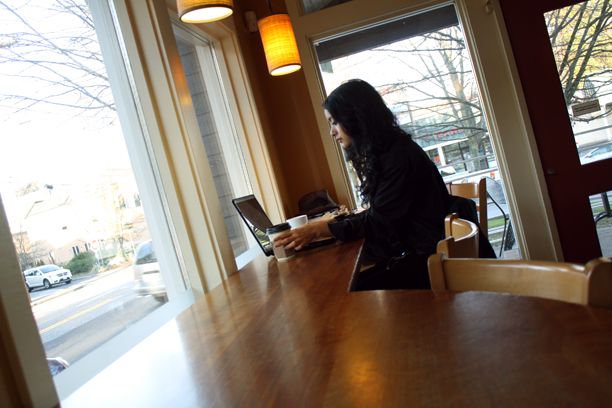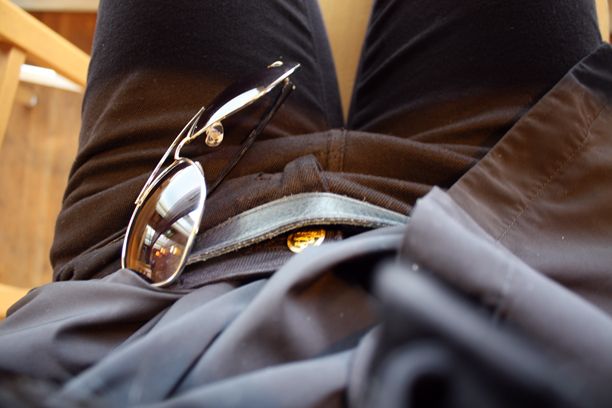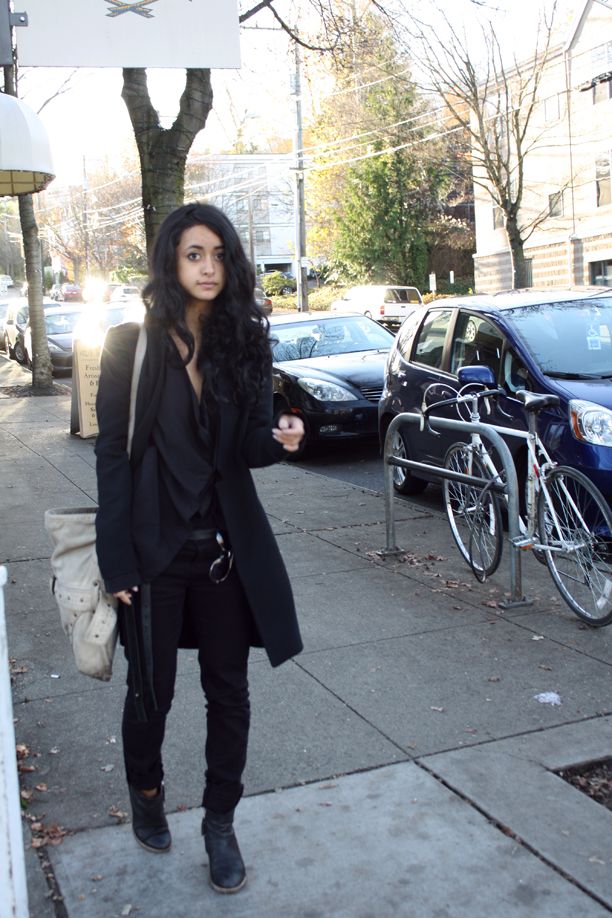 SATURDAY.
Leave it to me to drive to my grandmother's, while everyone is blazing out in the streets in light of the official marijuana legalization in this state, Thursday. My timing is incurable. Kind of like when I opted to shoot some cafe window photos on a day when the SUN was out.. Reflection of the outside, much? Regardless, I found my new favorite joint for good drip. I know it's drinkable and dark when I can have it black, one of my drugs and colors of choice.
So here I am in
different layers
of the no-color, grabbing caffeine and studying time just before work.
The
BCBG asymmetrical
Large blouse has been a
uniform staple
, these days, mostly because of its nice-to-touch silkiness and ability to be worn open or closed over things. New
Zara slim cut
denims,
also
a size up so I can slouchily roll them. And to make myself feel better about my
need to wear clothes
that aren't my size, I grabbed this totally
minimal coat
at
FXXI
in an XS and it all balances out after all. Who knew.
.