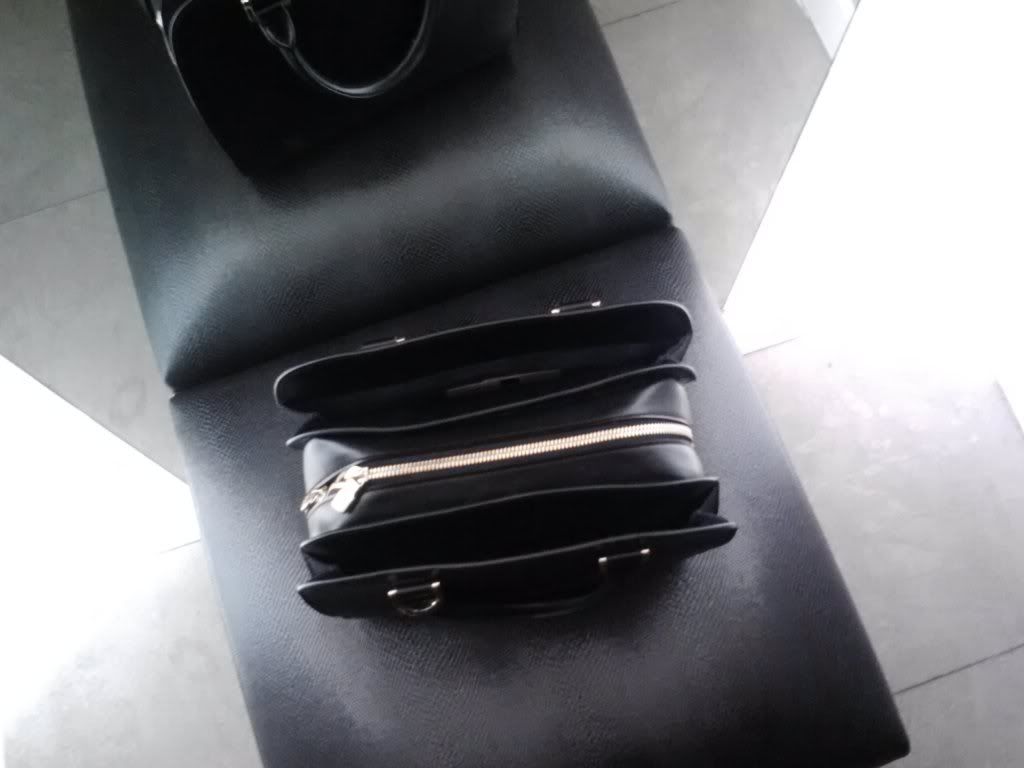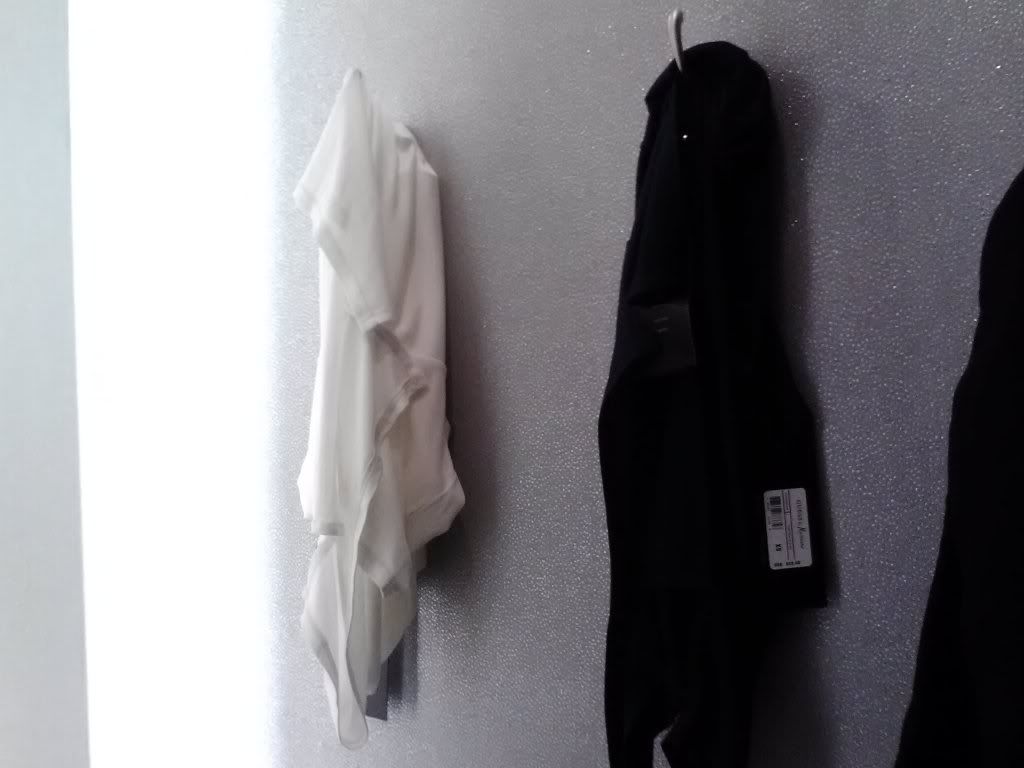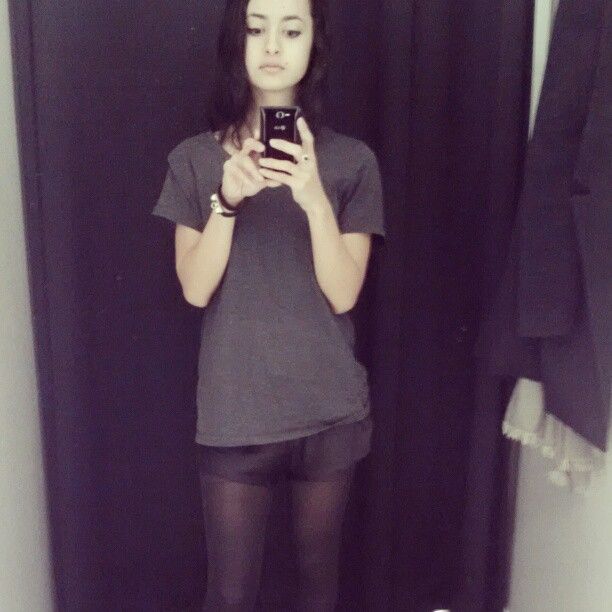 THURSDAY. I mean, Happy Thanksgiving. Eat heartily.
I'm just titillated with having had my first Black Friday purchase EVER be a major success in my checkbook. I usually avoid the masses and stay indoors during the shopping frenzy, which is whyyy I'm glad
Guess by Marciano
opeed their doors on an international timeline. Just came back from a very short trip to Vegas and was lucky to find a Marciano store during my visit so I could try on my dream Navy blue T-shirt in person (Glad, too, because the small was too dumpy and that was my intended size).
Not pictured ON me, just hanging with the white option in the dressing room.
Instead of shelling out $58, plus whatever ungodly tax, I grabbed it online for $38 and free shipping (extra 15% off with the code
FNPNTRMN).
I'm instead wearing a grey
Topman T
I stole from my boyfriend's suitcase with my Victoria's Secret french knickers. Something about men's clothes with silk and lace that makes me happy
...
Anyway, I wish my friend Therese, who I got to see in Vegas and haven't seen in over a year, a good luck BF shopping tonight and that she nabs wax jeggings from Topshop, xx.