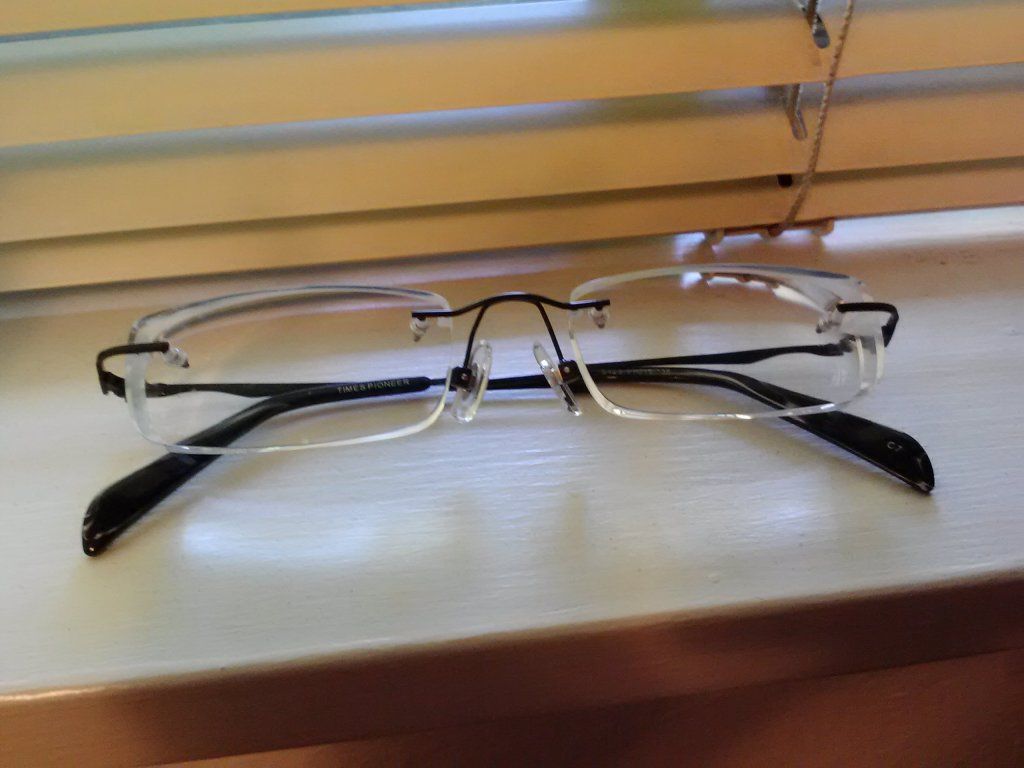 Glasses:
Firmoo
I'm back from Chicago and off to Nevada for some desert fun. Photos from Chicago adventures when I return (I promise, this time!). I just finished packing the desert camping essentials, and glasses for when my contacts become too dry is one of them.
This frameless pair from Firmoo's
free first pair promo
is pretty much what I've been looking for, for a while. I've had the same thick-framed, psuedo-geek glasses since early high school. But my prescription changed and this gave me the perfect opportunity to see what the opposite pair would look like. I shall snap photos of myself in them very soon.
For my longer face shape, this pair is a bit wide. But I did that to myself, because they have an "upload photo and try a virtual pair" option that I didn't do. They are totally feather light, which makes me paranoid that I'll snap them when cleaning them. But the glass is thick and reinforced on the side, for sanity's sake. I love that I can barely feel them and you can see more of me/my face when I'm wearing them (which will actually make me wear glasses more in public..). The only thing I have to adjust to is being able to see only the black nose bridge. The lack of frames means I occasionally think there is a black bug or piece of hair in my face. In due time. Verdict: Guilty of being good.
Follow me on Instagram for adventures! @jessanity