Things are rarely perfect when you first get them. Edit the details, and you feel tons better for having made something you can use even more. I feel tons better, at least..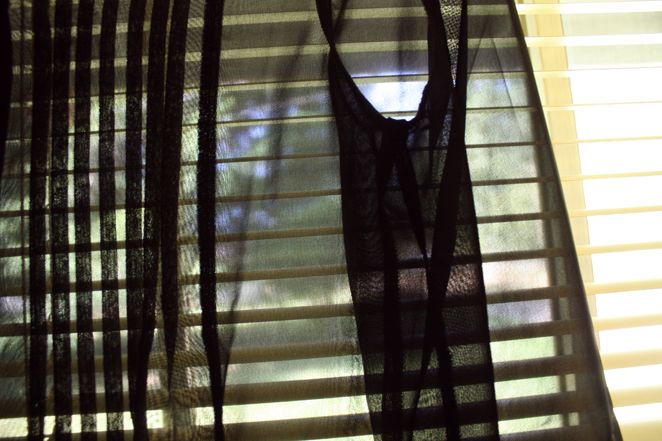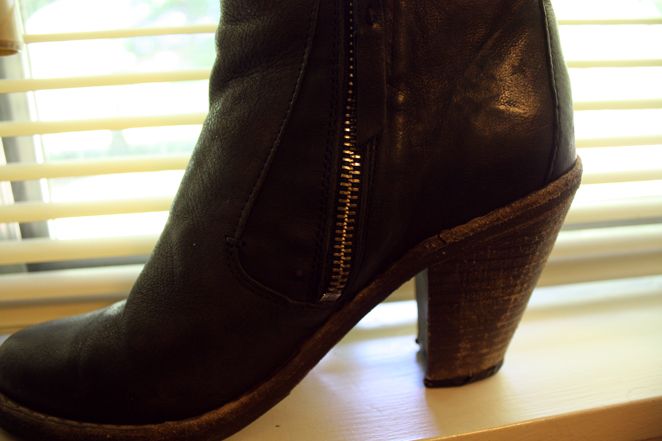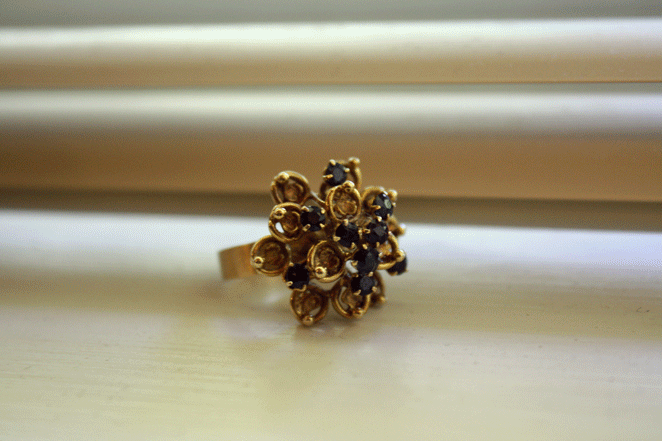 Example 1
, inexpensive sheer black blouse picked up at FXXI, a slight v-neck with buttons all along the front. Reminded me of the blouse
Freja wore in the latest Zara campaign
, except the buttons on her blouse were in the back. I deseamed the tag and can now wear the blouse not only as it was intended to be worn, but also a high-neck with buttons down the back. Sleek with skinny jeans, long enough for leggings, thin enough to be tucked into a skin tight pencil skirt. Love.
Example 2
, These All Saints booties are wonderful for daily wear. Roughed up cowboy-esque-but-not-really. Adds height to my God-given 5'4", but in a not incredibly girly way. But the thick wooden heel clicked-clacked in an obnoxiously girly way. Duck-taping the heels was alright for a temp job, but ultimately I took them into the shop for a hard rubber additive that make them quiet.
Example tres
, slight alteration in my ring collection and the sources of the individual rings. Gold flower with dark sapphire detailing from my grandmother. Copper couplet from the hardware store (I'd recommend brass to keep your fingers from staining green). And this double, cross-bound ring from this sexy boutique in Seattle called
Scout Apparel
, by
Vanessa Mooney

Finally,
just picked up a small animal cranium to separate the tangled web of necklaces and rings on my vanity. The antique store keeper thought I was genius. He clearly doesn't browse fashion blogs.
This is the extent of my summer brilliance.