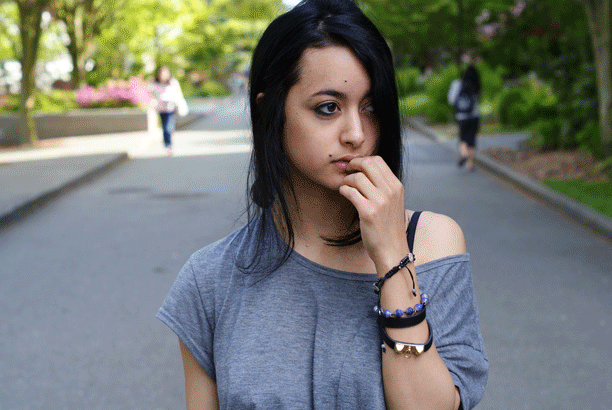 photos by Ivan Mršić
Blouse: boutique in Japan | Jeans: borrowed from my friend | Boots: Nine West | Belt: Eileen Fisher


Had a photoshoot with my my new friend, Ivan, about a month ago before the graduation and summer chaos began. Click his name above to see his other photoshoots^
Every time I pull out this grey T, I always think it's going to photograph well. When --in reality-- while it feels perfectly wonderful and slouchy, it makes me look like a box girl in need of a special bra. Likewise, with my friend
Priscilla of Seattle Styles
's coated black jeans. I love the feel and they look so hott on her. But they just expand my legs. Quite the opposite effect I'd like.
So take this post as a lesson: sure, sure it's important to take inspiration from others and to choose clothes that are comfortable and your style.. but know what looks good on you.
And if anyone leaves a comment about how I don't look like a box girl in need of a special bra with expanded legs... I will put baby powder in your sugar jar... or something equally horrible.