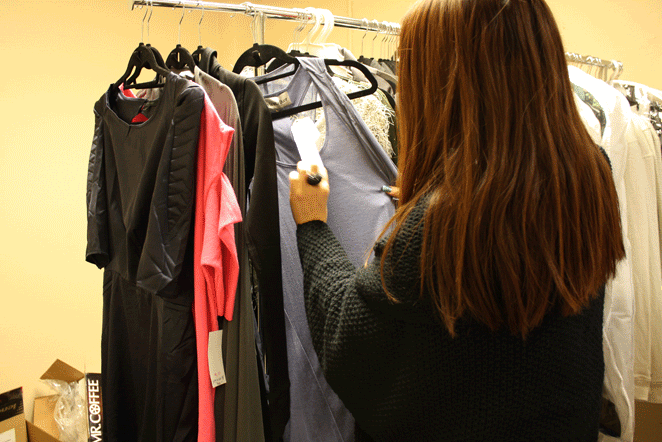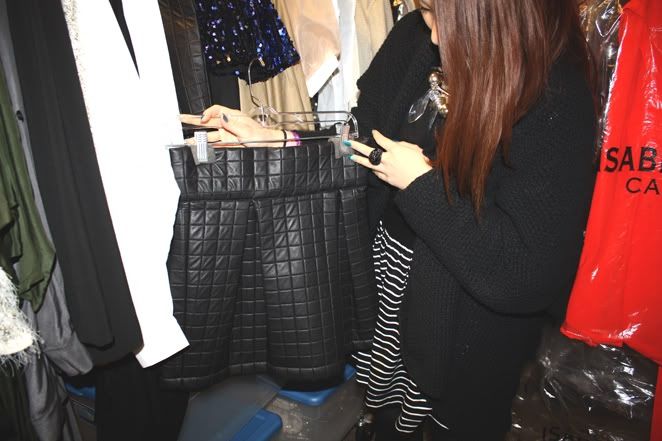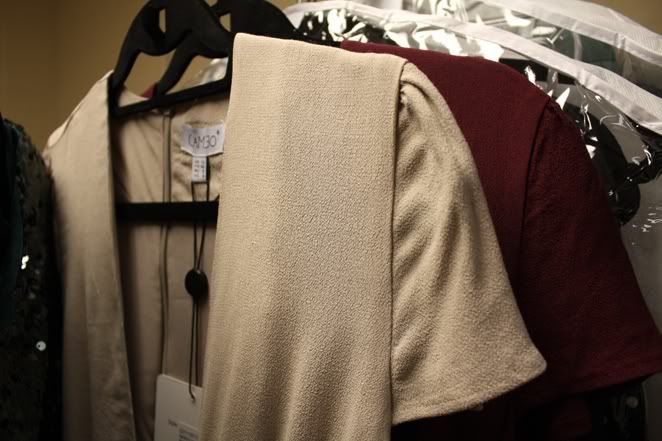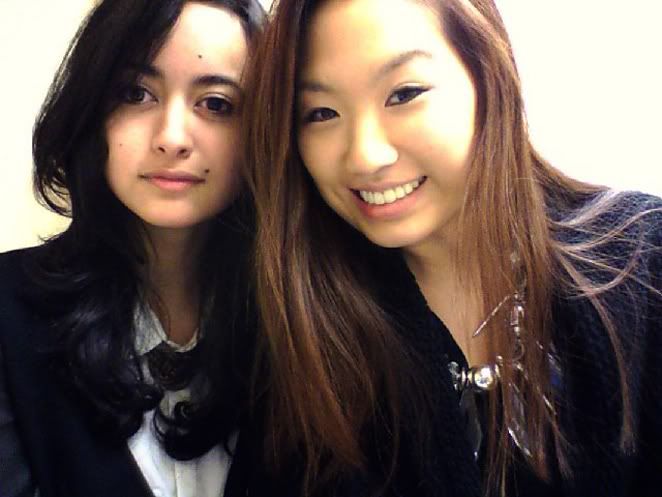 Back in October, I covered THREAD Show in Seattle and marked one of the vendors there as a new favorite: VueSociety. She carries little heard of brands from all around the country, as well as a few brands from Australia. The cuts and fabrics are precisely to my liking: Overall, uniquely edgy but not unwearable. See her new collection, here.

Earlier last year, founder Rachel Kim morphed a Bellevue-based blog into the online apparel and accessory store. I met with Rachel last week to chat about her boutique's backbone and to see some pieces from the new collection:
JC: So, you've been active in the Seattle fashion network, contributing to
local publications like the Seattle P-I and 425 magazine.

Tell me a bit more about your

fashion background?
RK: I am a

Seattle Pacific University Fashion Merchandising/Business Administration graduate. Past experiences include working at Armani Exchange corporate, Zac Posen, Jessica Simpson Jewelry, Lydell NYC in production, doing PR, sales, and marketing, to name a few. I am also judging and on advising board for UW fashion week 2012.
JC:

You've worked PR in NYC under names like Posen. What made you choose Seattle/Bellevue as a base for your boutique?
RK:

I have a lot of family and familiarity in the city. I was born in New York, but grew up here.
JC:

Here, in the Pacific Northwest, it rains a lot and demands a lot of layering. How does your collection/or does it blend practicality with fashion?
RK:

My goal is to provide edge. People who wear my clothes need to be comfortable in their own skin. At the same time, I want to be able to create a market in this area that caters to fashionable people who don't want to sacrifice looks for only practicality. The pieces should be wild but wearable, to be able to compliment the rest of their wardrobe.
JC:

Noticing the clothing items you pull for your store, it seems you do have this theme of both wearability and innovativeness. How would you articulate your style philosophy?
RK:

Basically, I just want to curate that spunky look that will stay in your closet forever verses just the season.
Want

$25 off

a piece of clothing off her store? Simply drop me a comment and "like" and /or "follow" both of us: VueSociety (Facebook or Twitter) and SanityNotebook (Facebook or Twitter).
Thankfully, unlike my last giveaway, anyone with a mailing address can enter!... Deadline is one entire month from now, on

March 16

11:59PM PST.
I'll remind you lot, periodically.