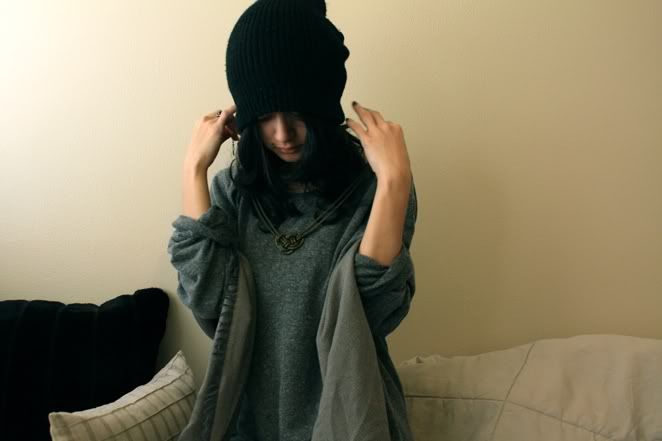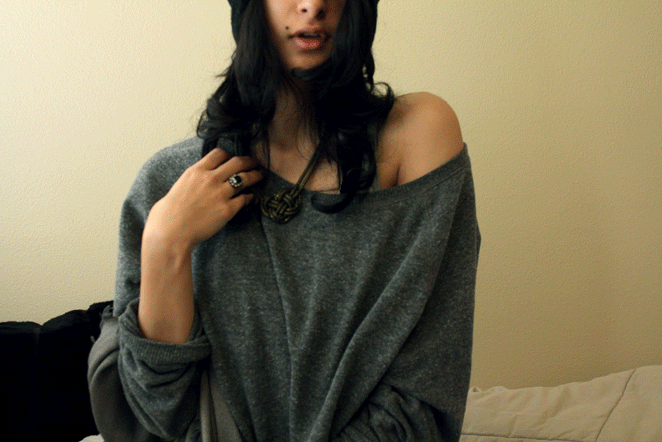 NECKLACE: Vera Wang for Kohl's | BEANIE: My grandpa's old ski-mask | SWEATER: H&M | SCARF: Nordstrom.
While my liking for jewelry is typically saved for large finger baubles/rings, I do adore this brass knotted necklace I picked up over the summer, but have yet to showcase. Junqi over at Cito.gene suggested I photograph it, after I wore it to the Bellevue Fashion Week volunteer stint. Because I'm shy in my wardrobe choices, I'm keen to the idea of adding this dark jewelry piece to a simple (preferably boat-necked), solid top, as seen with my psuedo-DIY Aritzia sweater, here. And by "psuedo-DIY," I of course mean worn incorrectly.

Admittedly, all necklaces are currently hidden by bundled cashmere scarves and buttoned up wool coats. Can't work around the fact that there are only 5 days until Christmas!