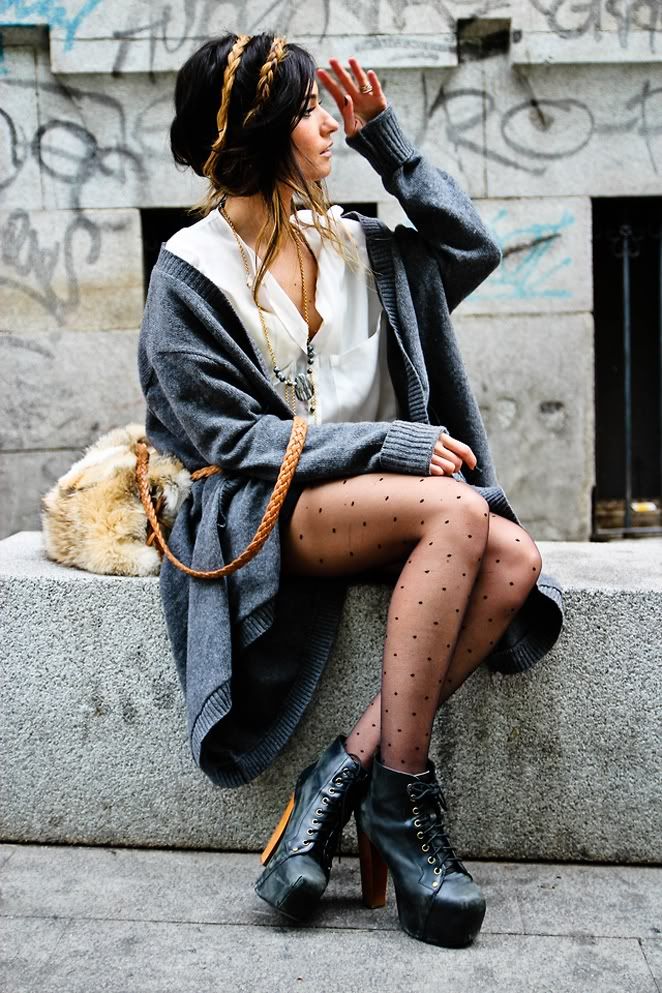 Done with final examinations and off to the grandmother's for the winter holiday. And, Baby, it's cold outside *had to*.
So we're going to have to cover up all these autumn ensembles with thick jackets and double up on the legwear, now....
I lamentably missed the Blogger's Brunch that Rene Ropas invited me to this morning. Belgian waffles and a preview to their new collection and everything.
That, in combination with my bidding adieu to fall wear, makes this a sad day. Going to have to happy it up with a large hot cocoa with whipped creme.