The thing about my apartment, closet, and overall aesthetic prefs is that their palettes needs to be full of taupes, greys, bones, blacks. Obviously. But sometimes (emphasis on sometimes) I want a spot of color. A few years ago, I wanted eggplant accents. All last year and still now, I crave rust or papaya with my greys (inspired by the bed in Jessica Stam's NYC apartment via ELLE, scanned here).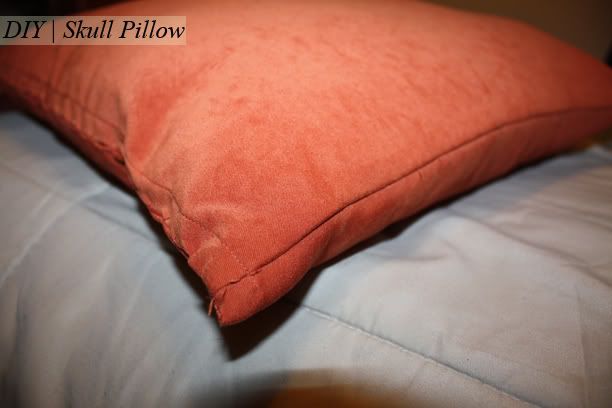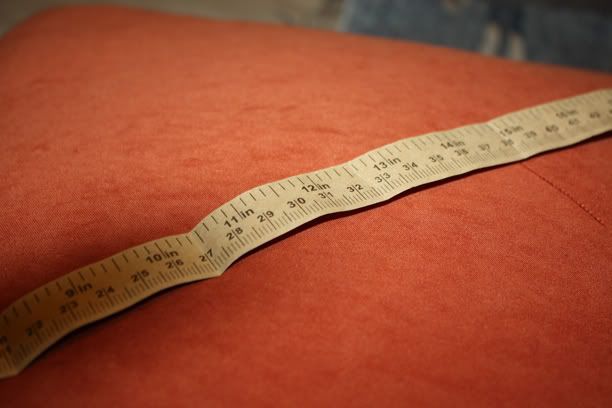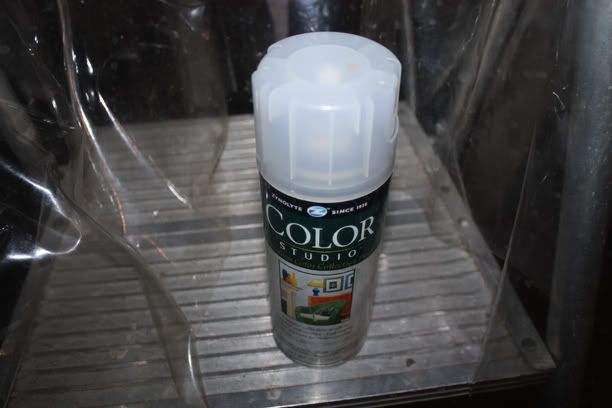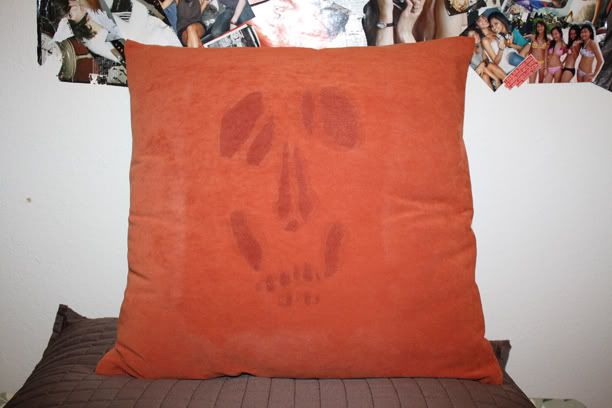 I picked up cheap, plain, small square pillows from the housing aisles at Walmart (my grandmother's town has little else ... Waffle Garden can vouch). I found this soft fabric in storage and cut two equal size squares per pillow, leaving about an inch extra width on all sides for sewing. Fancy trick for shearing a straight line: pull a thread for a guide.
I chose a skull printed design for my accent following this model from with asian steretypes eons ago. I had made a small cut out from an old square of jean that I had up in my old dorm room. The fact that I still love the design convinced me to use it as a stencil for this pillow project. Had to goth up the bright color somehow. Making sure the face didn't fold over the pillow curves, I measured the placement and threw it atop a garbage bag to spray paint 2-3 coats with time between coats to dry. I used a clear all purpose spray to shadow the material. The tape, stencil mark will buff out later.
Voila.