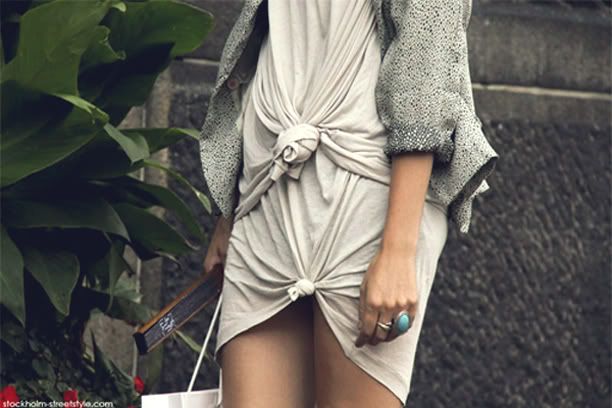 unknown. unknown.
Stockholm Streetstyle
.
Costra y Ampolla
.
Fashiontoast
.
Happy Sunday, Mis Amores.
The first full week of classes and work was brimmed with restructuring homework patterns and settling financial, syllabus, and interning business. The Mariana's Annual Fiesta was a success, thanks to heavy member dedication. To sum up Fiesta prep: 3 hours of sleep between days and plenty of Starbuck's runs. Oh. And the bloody common cold decided that this week was the best time to visit me. Lots of hot soup, tea, and comfy clothes helped me recoup. Lack of sleep is the reason I am still tending to a couple coughs/sniffles.
To bite off the Sunday NYTimes' "What I Wore" segment, every Sunday I hereby intend to give a recap of my weekly wardrobe (with [and I hope] a couple snap shots to prove it). Since this week was, essentially, I giant sweat pants fest, I will spare us all the humiliation.
In lieu, here are a few of my weekly inspiration photos: structure meets slouch. I can easily see myself in Rumi's slouchy sweater with photo one's Celine briefcase-esque number.