Two Thursdays ago, the
Seattle University Fashion Club
put on their 4th annual On My Block fashion show: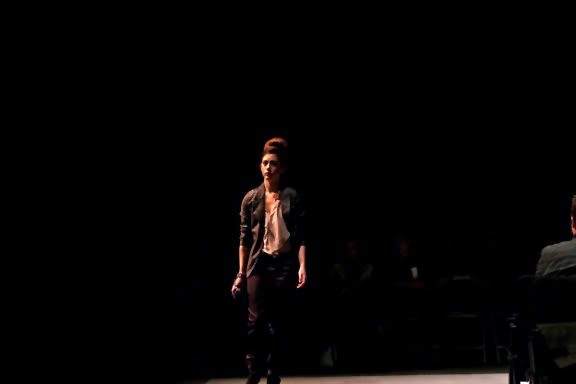 Photos| found via Facebook.
2011's theme showed a marriage very often seen in Seattle: one between the urban citizen and nature's greenery. Inspired by vertical greenhouses, President Kimberly Thomas of
Mayzie Pop
and her sartorial comrades compiled wonderful structured silhouettes and spring and earth colors to display this hybridization. Seattle is not called Emerald City for kicks and giggles. Hair was pinned and sprayed tall, complimenting the 5inch and up mastodon heels with which the female models clogged down their semi-squared runway. Happy techno, a well-dressed crowd, swag bags, and fabulous spring options everywhere from Butch Blum to a local vintage shop, made the show definitely worth watching. And at $8 a pop, with 100% of the proceeds going to
Dress for Success
, how could you not?
P.S. It is officially spring break pa moi. Heading to the W Hotel downtown tomorrow with the lover. I predict some Dirty Martinis at the W Bar and reckless room service. Good Friday to you all.
♥ te amo
,
j