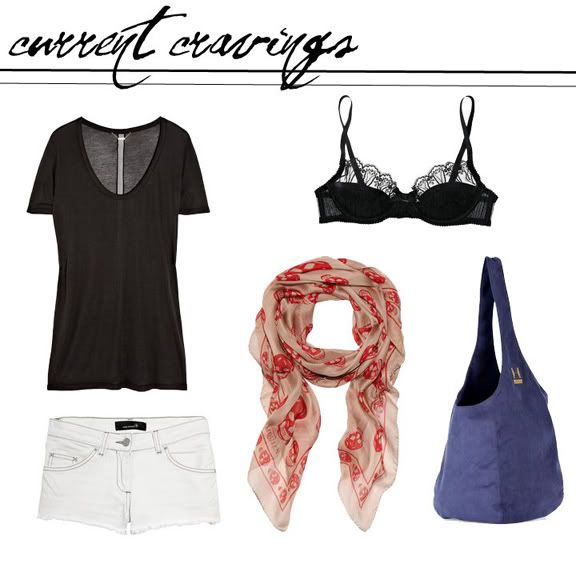 Top| The Row. Shorts| Isabel Marant. Scarf| Alexander Mcqueen. Bag| Halston Heritage. Brassiere| Agent Provocateur.
The air is getting warmer; the sun, friendlier. Just in time for Final Examinations and Spring Break preparations. I won't get my panties in a bunch, as I just came back from my first out of six obligations for Finals week. But, I do feel a new uniform coming along. Slouchy top and short denims, accented with a silky scarf, anyone?
This sabine modal silk blend from The Row is causing some serious orgasms.
♥

te amo
,
j