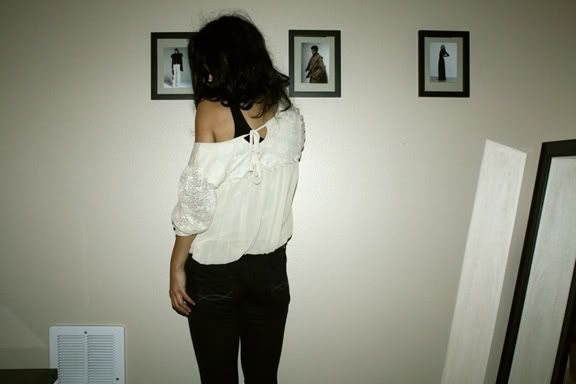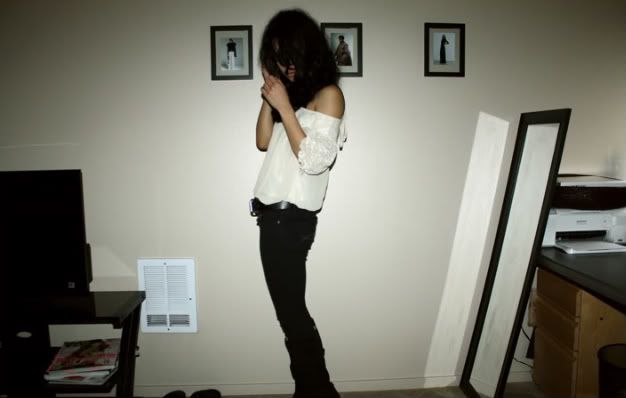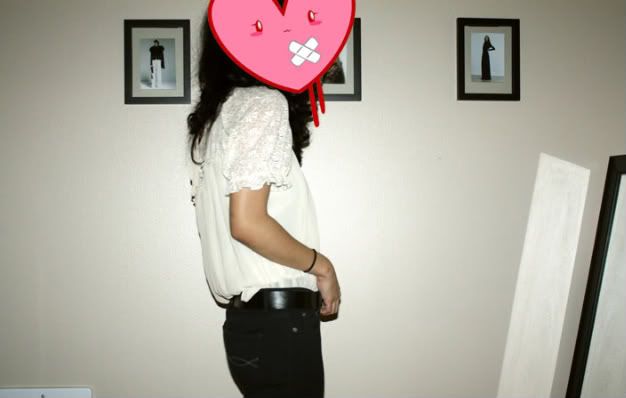 blouse| boutique - harajuku. belt| urban outfitters - uo. jeggings| abercrombie & fitch - a&f. boots| bp - nordstrom.




Blacks and ivories

are, as

Vogue Latino America

December 2010 quoths,

el binomio perfecto para lucir clasica, juvenil, o estilizada.

| The perfect pairing to look

classy, young, or

elegant

. I can pretend to be demi-"classy" with these

dark

demi-

trousers

wrapped around my legs. But I can most definitely vouch for the "young" faculty with these

bone-hued frills

on my sleeves, as well as feel "elegant" with the way the

creme-colored chiffon

falls across my torso.

And a joyous hump day to you, too. What I thought would be a rushed morning of tugging-boots-over-sweats and of shooting down a cold Starbucks espresso, turned out to be a very fine-paced start to my day. It was one of thorough vinyasa stretches, vanilla Greek yogurt, and a palmful of blueberries.


♥
te amo,
jessie