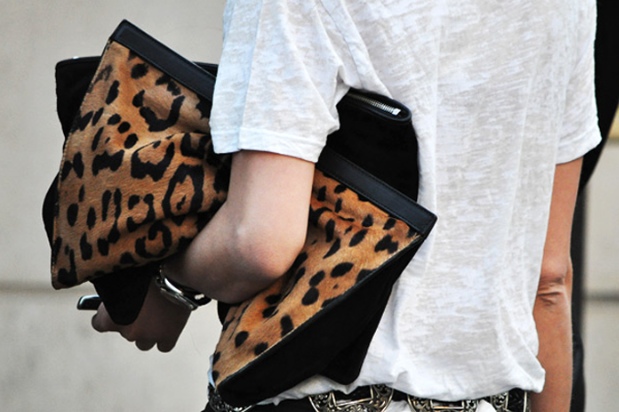 unknown.
Suicidally and religiously, I'm in love with my early morning vinyasa sessions. If I'm not already awake after half a cup of hot tea, then the class does the job for me. Yesterday morning, I had a Genetics assignment to turn in post-yoga and so I brought to class my oversized, soft-leather, vintage Oroton clutch with the assignment, my keys, and cellular tucked inside. The connection: I'm also deathly in love with the use of

massive clutches for day

. Forgive me for the following The Hills reference, but when Kristin Cavallari went on a luncheon with such a bag as her companion, I predicted a trend in motion. And while I'm not need-say gung ho for every fad, this one is definitely a good day trend to fetch in my book. It messes with the idea that only certain items belong in certain venues; not always the case, evidently. Variations allow for...well...variation.
For the love or tire of them, a what's-in-my-bag post: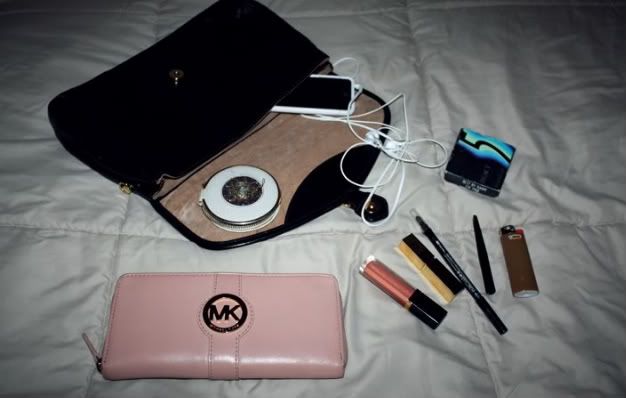 † long MK wallet.
† pocket mirror, kohl water-proof liner, YSL concealer, tweezers, balm.

† lighter (I don't puff, but you never know when it might be necessary).

† itouch.
† gum.


♥ te amo,
jessie