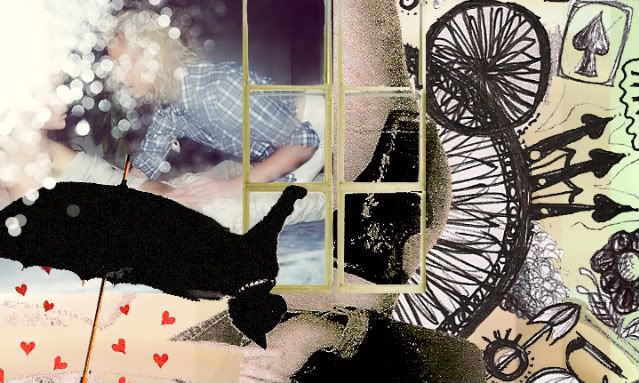 I know spring means showers. But they should be the warm, pleasant showers instead of the weekly forecast of thunderstorms and sadness. So i'll ta
ke
Maria's
advice and make a list of my favorite things. + I'm also killing two birds with one stone because
Fashion Illusion
tagged me, and the requirement stands that I have to list 10 of my favorite things.

(Warning: they are in no particular order nor are these even my top 10 favorite things):
† smooth, naked legs with over-sized tees.
† star-studded skies ventral to silky sands.
† the occasional grande, skinny vanilla latte.
† finger baubles and freshly painted nails.
† good runs + gym hour + yoga.
† nude lips and thick lashes.
So I cheated by combining...
Your list, now, please. (Cheating is allowed).